Key Feature
Agile and Autonomous Navigation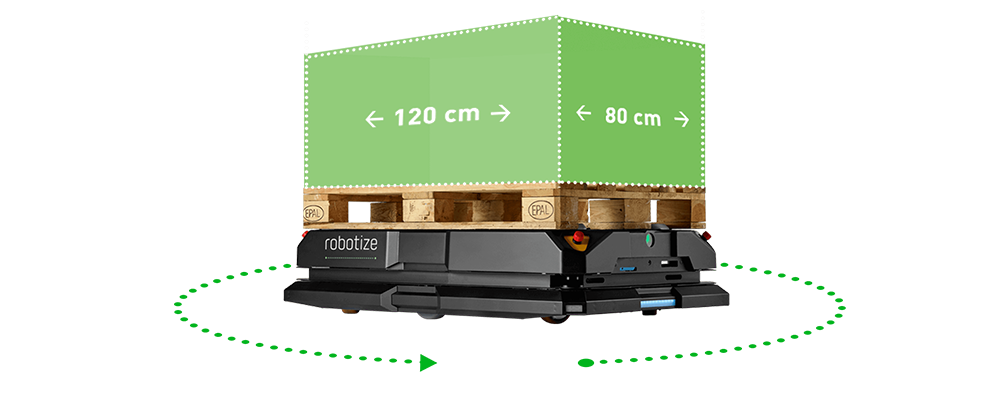 The GoPal Autonomous Mobile Robots need the same amount of space as an employee with a pallet jack. Plus, GoPal can turn on its own axis. This makes it much more compact and maneuverable than similar AMR on the market. These features are essential if your facility's working spaces and transport lanes are optimized for pallet jacks. All GoPal AMR feature intelligent navigation which allows GoPal to make dynamic decisions on the fly. If GoPal comes across an obstacle – such as an object or a person – it will drive around it. If the path is completely blocked, the GoPal will find the shortest alternate route to its destination.
Read our case stories and discover real-life examples where GoPal's agile navigation helped companies automate their internal logistics while saving costs and releasing employees from repetitive tasks.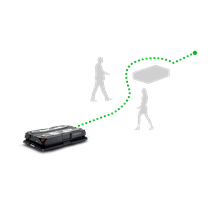 By using the latest advances in LIDAR technology, GoPal can map and autonomously navigate dynamic working environments with people and moving objects. Mapping is conducted in stages. First, a GoPal self-driving robot tours the whole building (controlled by a tablet) to record its surroundings using the built-in sensors. The map is then adjusted in the GoControl computer, off-limits areas are marked and temporary features (like objects and human beings) recorded by the sensors are removed. Finally, this adjusted map is exported to all the GoPal robots that will be used in the building, allowing them to autonomously navigate in a working environment full of people and goods on the move.