Key Feature
Automatic battery charging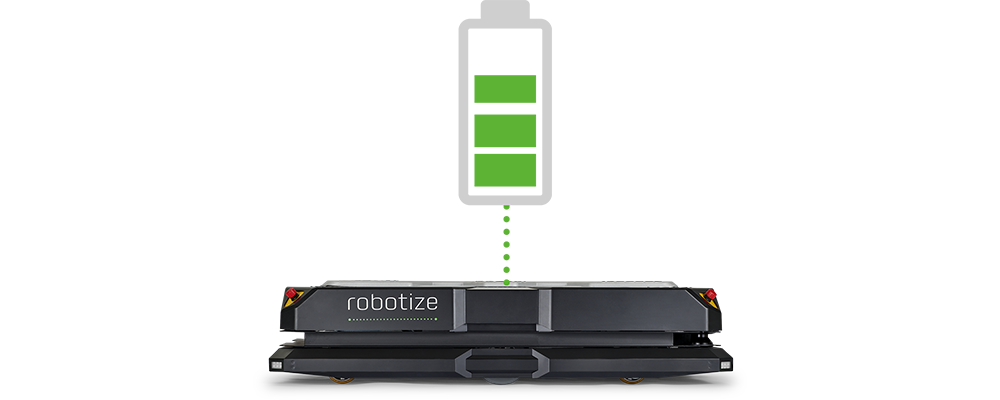 All GoPal Autonomous Mobile Robots use modern LiFePO4 battery technology. This allows for both fast and partial charging – without costly employee involvement or installation of ventilated charging stations. The AMR are charged automatically when it best fits their work schedule. This ensures that there is always a GoPal ready and available to get the job done – even in facilities that operate 24/7.
The GoPal is powered by a rechargeable lithium iron phosphate (LiFePO4) battery, which provides superior power density, quick charging, and long service-life. Partial charges will not harm this battery type and even a full charge – which provides 8-12 hours of operation - will only take 45 minutes.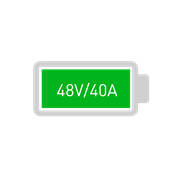 Battery capacities are constantly monitored by the GoControl computer, which automatically sends robots for either partial or full charging at the GoPal Power Station when it fits their schedule. The LiFePO4 batteries in GoPal do not only boast a very long service life (+5000 full charges) but are also very easy to replace. Replacement can also be included in your service package.