Key Feature
Reporting/Data Collection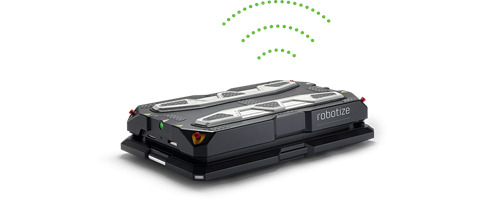 The GoPal AMRs provide valuable data for reports and statistics. This includes:
operational data (e.g., number of orders processed, distance driven and idle/active time)
service data (e.g., number of lifts performed, total distance driven and battery monitoring
reports on both individual robot and system level (e.g., average and maximum pickup latency, time spent charging/parked, errors)
Read the Plus Pack case story and learn how the data and reports provided by GoPal helped Plus Pack to optimize their production.
The data collected is logged in the GoControl computer for use in connection with future optimization, troubleshooting, and servicing. This extensive data collection provides invaluable insight into the current state of your company's internal transport and its future needs.